Plans matter Is the Air BnB for innate explorers and Architecture nerds! The site was founded by two American architects Connie Lindor and Scott Mueller "We met in architecture school, and have been obsessing about design ever since. We believe good design can inspire and improve life in both small and large ways. The more we elevate the importance of design, the better our lives (and the world) will be."
Lindor and Mueller offer a service that takes home sharing to another level. Giving you the opportunity  to vacation and experience the most exquisite properties created by world renowned designers that have won awards and been featured in the most suave and sophisticated photography and architecture journals. Some of the homes are rentable directly through the site, some secured through Airbnb. All of the destinations on display are packed full of contemporary wonder and isolated beauty.
Each listing consists of a scrupulous profile of the house, its history and the architect. You can spend a week at The Black Shed on the Isle of Skye in Scotland for $115 per night. Frank Lloyd Wright's four bedroom pièce de résistance, Still Bend in Wisconsin comes in at a hearty $295 per night which includes the original furniture designed by Wright specifically for the house. And even the majestic 'Floating' Pole House, possibly the most photographed house in Victoria, Australia, supported by steel stilts raising it 132ft above a stunning beach on the Great Ocean Road starts at $434 per night.
Pole House – Victoria, Australia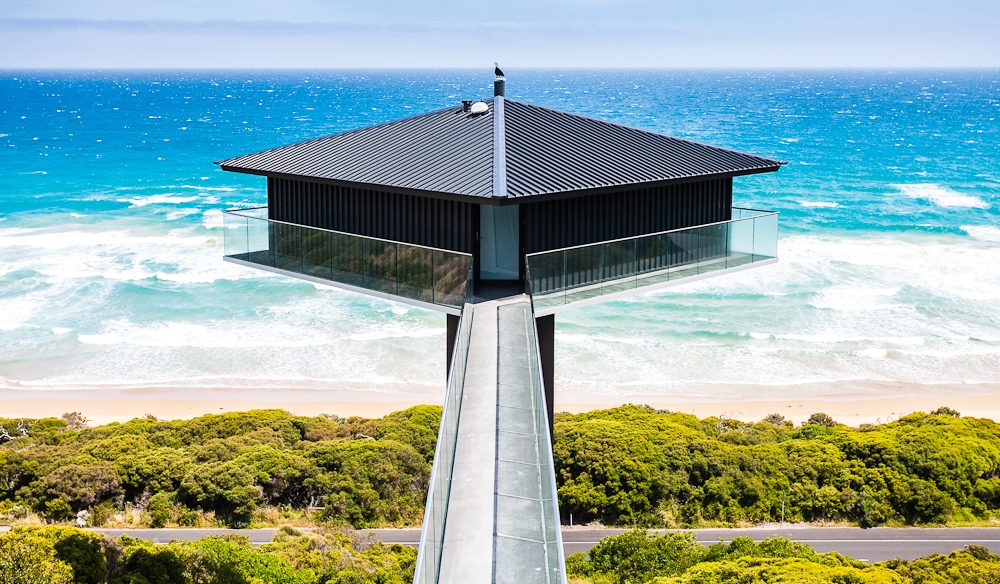 Still Bend – Wisconsin, USA
The Black Shed – Isle Of Sky, Scotland